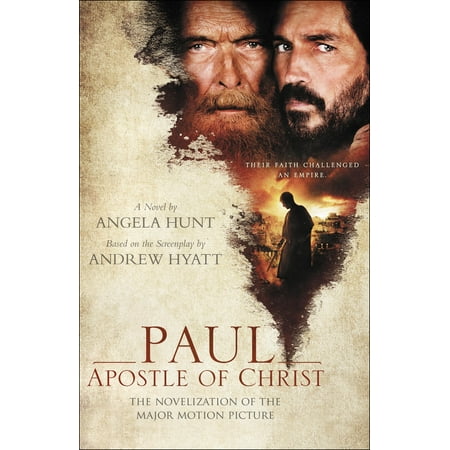 Paul, Apostle of Christ is an excellent introduction to the life of Paul.  He wrote roughly half of the New Testament Bible and fills up the second half of the book of Acts.
This movie begins after the book of Acts has ended and Paul is waiting for execution. He had been falsely accused by the Roman Emperor Nero of starting deadly fires in Rome.  It is a time of immense persecution and the story writers use Aquila and Priscilla as lead characters (although Acts 18 says they left Rome for Corinth long ago). They are harbouring a group of Christians in their compound and face a terrible dilemma: Stay or leave Rome. Also, the movie focuses on a Roman guard and his sick daughter. This is rather extra-biblical in my opinion and I would have preferred if they focused more on Paul's life chronologically. There is so much material in Paul's life that can be brought to reel-life!
Starting from Saul's persecution to conversion, his night escapes, his punishments, his miracles – there is so much to show. However, the directors wanted to analyse Paul's life from a different angle. That being said, the movie is beautifully shot and the acting is top-notch. It also explores several key themes of persecution, redemption and love. Sadly, it ends without mentioning the Gospel of Jesus and how one can be saved. Some movie-goers might have walked away without coming to a face-to-face encounter with Jesus, just as Paul had on the road to Damascus.
On the road to Damascus, Paul asked Jesus two questions. All of us must ask them too.
1. "Who are you, Lord?" (Acts 22: 8)
After Jesus confronted Paul on the road to Damascus, he had an life-changing epiphany. The idea that he was serving God by persecuting the church was demolished in that instant. He wasn't serving God but persecuting Him! What a revelation. Even though he was a Pharisee, he did not know the Lord. He did not know Jesus.
You can be attending church,  serving faithfully, a Bible expert but still not be saved. Have you ever encountered the risen Lord Jesus? Do you have a relationship with Jesus? If not, accept Jesus as Lord right now. He died on the cross for your sins, was buried and rose from the dead. Ask Him to save you from your sins.
2. "What shall I do Lord?" (Acts 22:10)
After Paul knew the identity of Jesus, he asked about his task, his mission, his destiny. Don't get the order wrong! Knowing who Jesus is precedes serving Him. You cannot serve out of a vacuum. If you are still not sure what God wants you to do, wait before God for instructions. Meanwhile, stay faithful to what He has assigned you. If it's teaching Sunday School or singing in the worship team, stay there. Stay faithful till God brings you to another season. If you're not faithful in His task now, how can God bring you to greater things?
May you echo the words of Paul as he neared the end of his life:
I have fought the good fight, I have finished the race, I have kept the faith. Now there is in store for me the crown of righteousness, which the Lord, the righteous Judge, will award to me on that day—and not only to me, but also to all who have longed for his appearing.

2 Timothy 4:7-8