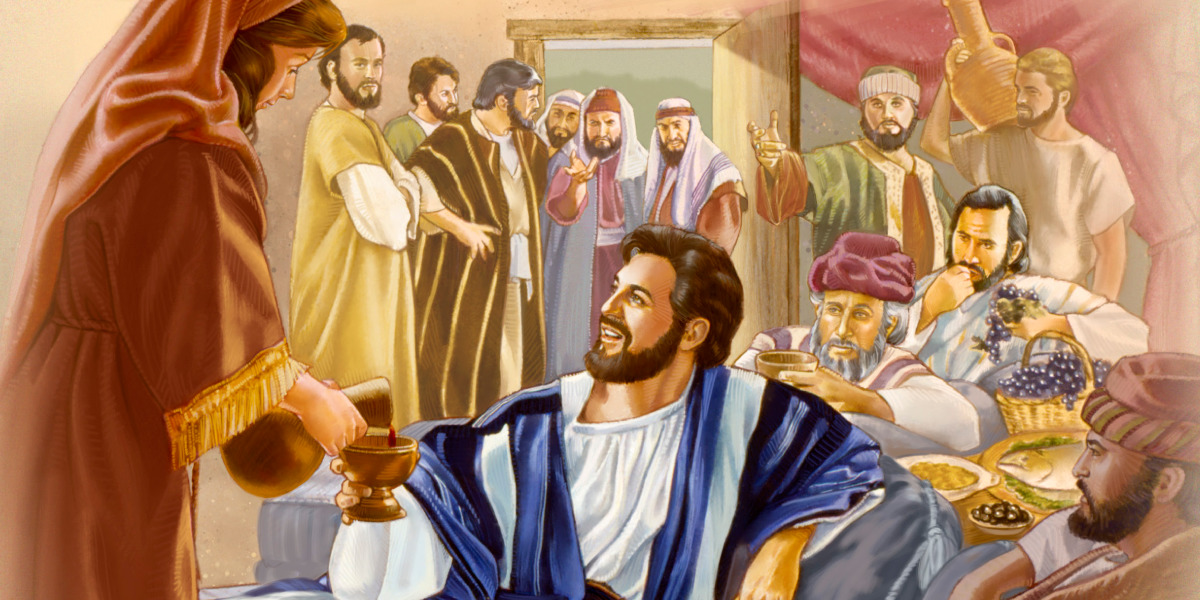 How would you feel if you saw your senior pastor slugging a Tiger beer with dyed-hair gangsters in a smoky pub during the weeknights? Or playing billiards with call girls and pimps? Or having a midnight dimsum supper with prostitutes along Geylang? Would you consider him a "friend of sinners"? Most definitely.
But probably he will be fired by the church. Even though he faithfully serves on Sunday, preaches masterfully, and saves sinners. We can't tolerate a pastor who does those stuff. But that's not what we see in the Bible.
Jesus had a reputation as a friend of sinners (Matt 11:9). He was accused of being a glutton and a drunk. He partied with the sinners, the prostitutes, the tax collectors. He mingled with people that religious leaders didn't want to get close to.
Jesus wasn't the typical religious leader we expect.
After this [Jesus] went out and saw a tax collector named Levi, sitting at the tax booth. And he said to him, "Follow me." And leaving everything, he rose and followed him. And Levi made him a great feast in his house, and there was a large company of tax collectors and others reclining at table with them.
Luke 5:27-29
Jesus chose a tax collector as his disciple. That's pretty questionable in those days. Tax collectors were seen as sleazy traitors who worked for the Roman government. But Jesus chose him. Levi was surprised and celebrated in the only way he knew – throw a party! Break out the rich food and drinks! Levi invited all his friends, mostly tax collectors and other scum of society.
It's funny.
Jesus didn't tell Levi to tone it down, make it alcohol free and keep the guest list limited to the spiritual people. He just went to party. He reclined with the sinners. How often do we make non-Christians clean up their act first before they can come to church? How often do you mix with non-Christians? Or do you choose to avoid them? The Pharisees certainly did.
And the Pharisees and their scribes grumbled at his disciples, saying, "Why do you eat and drink with tax collectors and sinners?"
Luke 5:30
Apparently, they complained to Jesus' disciples, not Jesus himself. Earlier in Luke 5, they saw Jesus forgiving the paralysed man of his sins, something only God could do. Now Jesus was mixing with a group of sinners. Doubts were beginning to rise in their minds. What on earth is Jesus doing? Shouldn't a holy man stay away from sinners? Shouldn't a senior pastor or a "good" Christian stay away from seedy places and shady people?
Jesus gives the answer immediately before his disciples could answer:
And Jesus answered them, "Those who are well have no need of a physician, but those who are sick. I have not come to call the righteous but sinners to repentance."
Luke 5:31-32
He used a parable of a doctor and a patient. Those who are healthy don't need a doctor. Those who are sick need a doctor. He's clearly implying that he, the doctor of hearts, was merely treating the spiritually sick. He wants to heal them.
How does he heal them? By calling sinners to repentance.
Jesus' mission is crystal clear in his mind – lead sinners to repentance. The irony is that the Pharisees are also sick. They just don't realise it. They think they are righteous and don't need to repent. But the sinners, they're different. They know they're sick and need Jesus. That's why sinners love Jesus. That's why they crowd around him. That's why they throw parties for Jesus when he wants to be with them.
Do you feel Jesus' heartbeat for sinners? There are many outside the church that need Jesus. In your family. In your schools. In your neighborhood. In your office. Are you willing to be a friend of sinners?
I must admit my number of non-Christians friends have dwindled significantly over the years. The longer you are a Christian, the lesser non-Christian friends you have. How do you show Christ to them if you have so little contact? How can we intentionally increase our interactions with non-Christians? I can think of some actions for myself.
1. Arrange to meet a non-Christian friend once a month for a meal. It doesn't need to be a time for evangelism but for them to know Christians aren't an alien species.
2. Attend a course to make new friends. It doesn't matter what the course is (dancing, exercising, drawing, photography etc.). The main thing is expanding your social network. Be friendly, be willing to share your life. Invite them for meals, your small groups and church events.
3. Be intentional with your circle of influence. God has placed you in the a very specific circle of influence. You can reach people I that can't. I can reach people that you can't. If we reached out to our circle, can you imagine the difference it will make? But it has to start with you! Be Jesus to them.